UK: Hampshire-based chiller company ICS Cool Energy has sponsored 11 of its technicians to become members of the Institute of Refrigeration.
Achieving a range of membership grades from affiliates through to associate members, the technicians now have access to all the benefits of the Institute.
Brent Hall, ICS technical manager, has also been elected as a Fellow of the IoR, following many years' involvement with the industry and the organisation's national and regional structure.
"Becoming a member of the Institute of Refrigeration is a key tool to enable ICS Cool Energy to continue supporting the development and expertise of our employees, and to help them to achieve the highest professional standards," explained Brent Hall. "In turn, we can then ensure this expertise is used to benefit our customers," he added.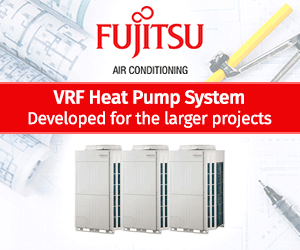 "It is important for our employees to keep apace of industry developments and new technologies, and we hope the membership will reassure our customers that they are dealing with professionals supported by a highly respected organisation for the industry."
Welcoming the new members, Institute president Steve Gill said: "Membership of the Institute of Refrigeration demonstrates that individuals and companies are committed to being up-to-date with best practice, legislation, and latest developments within the refrigeration industry, and it is a great way for people in all sorts of different roles in the industry to network with like-minded professionals."