UK News
IIR Rankine conference programme published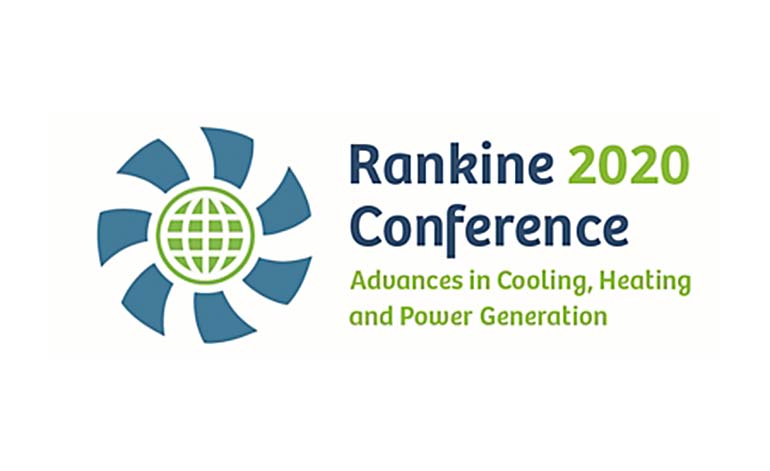 UK: The Institute of Refrigeration has released the full programme of speakers for the IIR Rankine 2020 online international conference which takes place at the end of this month.
The programme features 75 individual talks, 3 keynote addresses and 1 short course. In addition there will be a free to all event with guest speakers celebrating the life and legacy of William Rankine on the bicentenary of his birth.
The conference, entitled Advances in Cooling, Heating and Power Generation, takes place from 27-31 July.
Abstracts of all the papers, the full programme and booking details can now be viewed at www.rankine2020.com. 
To replicate the networking opportunities usually found at a large-scale in person conference, delegates will be able to join the Rankine Coffee Lounge. The Lounge will be the place to chat with technical experts, ask questions of anyone or everyone on the call and take part in live polls. Each Lounge session will have a specific relevant theme.
A private LinkedIn conference group has also been opened up to allow delegates to carry on the discussions on a one to one basis and exchange contact details.
The conference's three keynote speakers have been confirmed as:
Professor Eckhard Groll of Purdue University, who will explore keys aspects of vapour compression cycles, sorption systems, gas cycles, solid-state system and other "exotic" cycles. He will offer a unique perspective on the design of next-generation heating, cooling and refrigeration technologies;
Dr Mark McLinden- Research Chemical Engineer, National Institute of Standards and Technology (NIST) will give a talk on the evolution of refrigerants and share insights into where we are going next;
Dr Vincent Lemort – of the University of Liège will look at new trends and future prospects for Organic Rankine Cycle power systems.
Conference fees range from £168.00 and include access to all live conference sessions, downloads of all 75 technical papers and unlimited access to recordings of talks until the end of this year.