UK News
Jack Culhane wins SkillFridge Gold
UK: Jack Culhane, a level 2 refrigeration and air conditioning student at Eastleigh College, has won this year's SkillFridge Gold medal.
Jack, who is employed by Reading-based air conditioning contractor Gelidus, was awarded with his medal at the culmination of this week's Skill Show at the NEC, Birmingham.
The Silver medal went to Gary McGaughey of Ballymena-based Harry Dunlop Refrigeration, who is a student at South Eastern Regional College. Daikin UK's Orlando Rawlings, an apprentice at Grimsby College, won Bronze.
The three-day competition saw seven of the best air conditioning and refrigeration engineers in the country battle it out in the three-day competition. Tasks included fabricating pipework from a condenser to an evaporator, electrical and pressure testing and commissioning a system.
The competition received wide industry support and headline sponsorship from Toshiba.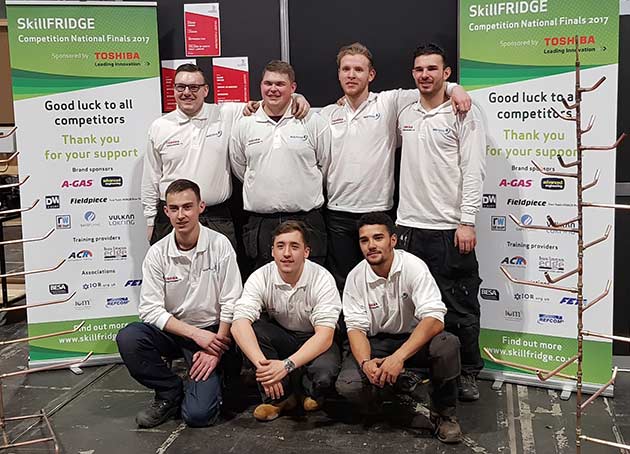 As a result of their efforts, the three medal winners, along with fellow finalists Luke Courtney and Jonathon Lansdowne have now been selected for the official UK squad to train for the WorldSkills event in Kazan in 2019.
They will join 140 other young people, representing various skills, who have so far been named for Squad UK. The squad will now undertake an intensive two year training and selection process with the hope of earning a place in the prestigious Team UK for Kazan 2019.