UK News
Jane Gartshore in top 50 engineers list
UK: Jane Gartshore of Cool Concerns, the refrigeration and air conditioning consultancy and training provider, has been named in a list of the top 50 female engineers.
Her inclusion in the inaugural top 50 Women in Engineering list published today by the Daily Telegraph, coincides with National Women in Engineering Day.
The list, compiled by the Daily Telegraph and the Women's Engineering Society from almost 900 nominations, features the people considered to be the UK's top influential female engineers.
A former president of the Institute of Refrigeration, Jane Gartshore has worked in the refrigeration industry for nearly 40 years. An engineering graduate of Reading University, Jane worked for 14 years as a design, development and test engineer with Prestcold and, later, as an applications engineer following the company's purchase by Copeland.
In 1991, Jane set up Cool Concerns and developed the business into a successful consultancy and training provider with a wide ranging customer base.
The list includes many familiar senior engineers' names such as Dame Ann Dowling OM DBE, president of the Royal Academy of Engineering, Naomi Climer, president of the Institution of Engineering and Technology (IET), and Dame Judith Hackitt DBE, former chair of the Health and Safety Executive and now chair of EEF the manufacturers' organisation. It also, however, includes some names that may come as a surprise, including Steph McGovern from BBC Breakfast, a former engineer who continues to do a huge amount to encourage the next generation into engineering, and Chi Onwurah MP – the only female engineer in the House of Commons.
"I am amazed and delighted to be included in the list, especially in view of the number of nominations and the quality of engineers in the Top 50," Jane Gartshore said.  "I hope it will help to raise the profile of women engineers within the RAC industry."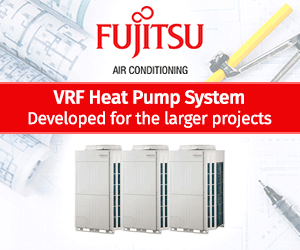 Jane admits to having got used to usually being the only woman in a sea of men at meetings, on site, and in training sessions. "I think of myself as being an engineer, not a woman engineer," she said. "I hope that by example I have shown colleagues in the industry that there are no barriers to being a woman in this industry and that we have an important part to play.
"To attract young women into engineering we need to inspire them – demonstrate that engineering is an awesome career," she added.
"As a society we don't talk about engineering and we don't identify/recognise engineers – we need to be out there doing that more in the media, so this really helps."
According to Dawn Bonfield, chief executive of the Women's Engineering Society and founder of National Women in Engineering Day, the campaign attracted a very high high number of impressive entries.
"This list of amazing role models is a great way of raising the profile of our talented women engineers and making them more visible both within the industry and to the next generation," she said.
Related stories: