UK News
Jet Environmental acquired by Wozair
UK: Jet Environmental Systems and its sister company Jet AHU Ltd have been acquired by Gillingham-based Wozair Ltd.
Founded in 1981, Jet Environmental Systems provides temperature control solutions for industrial and commercial buildings. Jet AHU Ltd, as the name suggests, supplies and installs air handling units.
Wozair Ltd is a privately owned international HVAC equipment manufacturer with a turnover of £39m in 2015. Headquartered in the UK with operations in Europe, Singapore, Dubai, Korea, USA and Australia, it provides specialist solutions in a diverse range of industrial sectors. 
In a letter to clients and suppliers, Jason Hibbs, managing director at Jet Environmental, said: "The purchase is very positive and a major milestone in the development of the Jet businesses, ensuring a solid platform for geographic expansion and product development."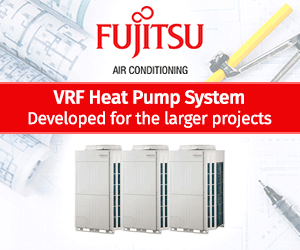 Hibbs also confirmed that he and Jet Environmental's senior management team will remain in place. "Jet's success in providing the best air induction HVAC systems is down to its people and I am pleased that the same team that has supported the business for many years are looking forward to the next phase in our company's history."