UK News
Loughton to replace Roberts at Hoshizaki
UK: Steve Loughton is to take over as md of the combined Hoshizaki and Gram UK businesses from long-serving md Glenn Roberts.
The appointment coincides with the integration of the two businesses as Hoshizaki UK from January 1.
Current md Glenn Roberts (above, right) steps down this month after 14 years with the commercial refrigeration business. His replacement, Steve Loughton (above, left)  joins the company from Kent-based Jestic Foodservice Equipment where he has been md for the last four years.
Japanese ice-making equipment manufacturer Hoshizaki acquired the Danish company Gram for £42m in 2008. The sales and marketing functions of the two companies were effectively integrated earlier this year.
Prior to Jestic, Steve Loughton was md of Manitowoc for over 10 years and spent four years with Reading-based Spandex Foodservice Equipment. With more than 40 years of foodservice sales and distributor experience, Steve Loughton has a track record of driving profit growth and extensive knowledge of the EMEA and North American markets. 
Steve Loughton commented, "I am thrilled to be joining Hoshizaki UK. I'm fortunate to be entering the business at a time of exciting change and ambitious growth as Hoshizaki UK and Gram UK come together under the operating corporate umbrella of Hoshizaki UK."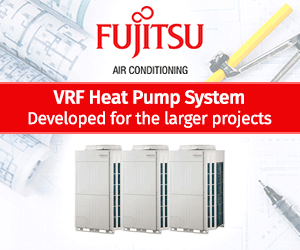 Paying tribute to his achievements, Steve Loughton said that Glenn Roberts had created a very successful business in the UK, driving its reputation for quality innovations, energy efficiency and customer service. "He leaves the business in a strong position and one, which I intend to further nurture along with the core values Glenn has set," he added. 
In a separate move, commercial director Paul Anderson, who has been with the company for more than six years, will take up a new role in January as Hoshizaki UK's director of sales.
Glenn Roberts is leaving the company to take up the role as professional sales director at water filter manufacturer Brita UK. 
"It was a difficult decision to leave Hoshizaki Gram," he said, "but I am excited for the new challenge. The last 14 years have seen some remarkable changes and impressive technological advances, many of which I am proud to say have been industry 'firsts' from Gram. I am privileged to have been able to work with the whole team, and witness the success and restructuring of the sales and marketing functions under the single Hoshizaki UK business unit. It is an exciting time for the refrigeration category as manufacturers strive towards a more sustainable future for the whole industry."