UK News
March retirement brings new appointments
UK: Emerson has made two new appointments in the wake of the retirement of long-serving technical manager Terry March.
Terry retired at the end of March, after more than 46 years with Emerson Climate Technologies in the UK and Ireland. He  joined Prestcold in 1969 as a technician apprentice in the days when the Prestcold Theale plant produced semi-hermetic reciprocating compressors under licence from Copeland Corporation in the USA.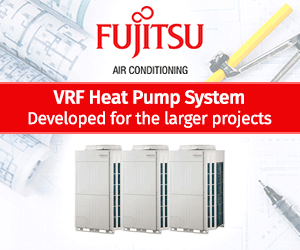 Throughout his tenure, Terry was directly involved in the roll-out of a number of important technology developments, none more so than the early launch and promotion of scroll technology.
Following Terry's departure, Andy Butler was appointed manager business development UK & Ireland. Andy joins Emerson from Greenfield Energy where he worked as technologies manager for heat pumps and refrigeration.  Prior to that Andy held a number of positions in the UK refrigeration sector with Star Refrigeration, Space Engineering and Bath City College.
In addition, Juraj Pastir joined the company last month as manager technical sales UK, Ireland and Nordic region. Juraj strengthens Emerson's technical support across the region and has relocated to the UK from Emerson's Mikulov facility in the Czech Republic where he was involved in the development and planning of Copeland Stream semi-hermetic compressors.