UK: A potentially life-saving portable vaccine cooler based on ammonia absorption refrigeration has been named UK winner of this year's James Dyson Award for young engineers.
William Broadway, a final year graduate at Loughborough University, has developed the Isobar lightweight backpack unit to keep vaccines cold for up to six days. It can be recharged on the go in just over an hour, providing a safe and effective means of transportation to the on-going problem in developing countries, where limited access to electricity and healthcare centres means rural vaccine delivery can be challenging.
The Isobar heats a mixture of ammonia and water in a lower pressure vessel. The ammonia vaporises and separates from the water into an upper chamber where it is trapped by a valve. It remains trapped until the cooling effect is needed.
The process is controlled using an automated valve that monitors the internal temperature of the insulated vaccine backpack and recharged using either an internal electric heating element or propane burner. It can be sustainably recharged in an hour using a 900W heating element for day-to-day use with the propane burner allowing emergency recharging for up to 30-days.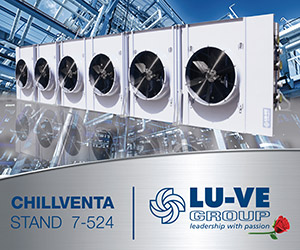 As UK winner, William Broadway will receive £2,000 to develop Isobar, which he plans to put towards building more prototypes and applying for patents.
The James Dyson Award is an annual award organised by the James Dyson Foundation, the British industrial designer's charitable trust, as part of its mission to get young people excited about design engineering.
A delighted William Broadway commented: "Winning the UK James Dyson Award gives me the confidence to pursue my invention with my whole heart in the knowledge that yes, I can actually make this device, and that it could have a great impact for the benefit of thousands of people."
Jack Lang, fellow at the Judge Business School at the University of Cambridge, co-founder and chair of Raspberry Pi, and UK James Dyson Award judge 2016, added: "Isobar is a brilliant invention. It solves a real problem and is a complete, well-thought-through system."
Isobar and the UK national runners-up will now compete in the next round of the James Dyson Award against the best entries from 22 countries. The international winner, to be announced on October 27, is awarded £30,000.