UK News
Posthumous awards for BESA past presidents
UK: Past presidents Mike McCloskey and Gareth Vaughan have been posthumously recognised with Distinguished Service Awards by BESA.
In making the presentations to the wives of the recipients – both of whom died earlier this year – Building Engineering Services Association (BESA) president Malcolm Thomson explained that the Distinguished Service Award was conferred upon "those who have rendered extra-special service to the Association and its activities" – adding that the roll-call of previous recipients represented "a BESA hall of fame".
Mike McCloskey, who died in February, spent 30 years with national contractor Lorne Stewart – latterly as managing director of its maintenance division – and from 2004 as a director of south London-based Argent FM.
Mr McCloskey became a member of the executive committee of what was then the Service and Maintenance Group of the HVCA in 1985 and served on the Council of the association from 1992 to 2015. He was president in 2006/07 and president of GCP Europe, the international body representing building engineering services, from 2012 to 2014.
In the late 1980s, Mike McCloskey served as chairman of the working party that produced the first generation of SFG20, the ground-breaking standard maintenance specification for building services.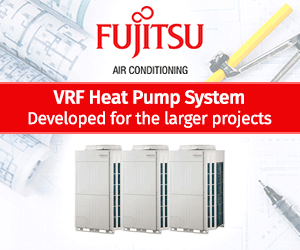 He became chairman of Welplan – the association's principal commercial subsidiary – and a director of Piper Enterprises Ltd in 1998, and a member of the Finance Committee in 2001.
"Mike's passing has robbed the association and the sector of one of its most active, most committed and most experienced leaders," Mr Thomson said during the presentation.
Gareth Vaughan joined ductwork specialist E Poppleton & Son as an installation assistant in 1973, and became managing director of the company, which is based in Colwyn Bay, North Wales, in 1989.
He was chairman of the association's North West Region from 1994 to 1996, and became a member of the Council, and of the executive committee of the Ductwork Group, in 1997. In the same year, he joined the Membership Committee and was elected its vice chairman in 2004. He was chairman of the Ductwork Group for three years from 2000.
Mr Vaughan became president elect of the association in July 2007, and succeeded to the presidency at its annual general meeting on 10 July 2008.
Following his presidency, he was appointed chief negotiator for the Operative National Agreement, and was elected chairman of the Operative Standing Committee (later the Employment Policy Committee) in November 2009.
"Gareth's dedication, passion and deep involvement in the life and work of the BESA is already being keenly missed by many," Mr Thomson commented.