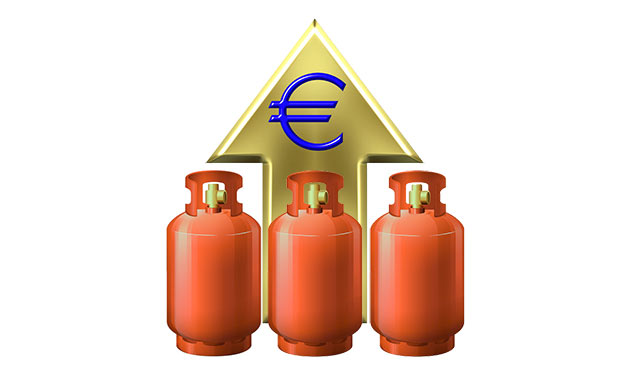 UK: Air conditioning contractors are facing further price increases on both R410A refrigerant and the lower GWP alternative R32.
While the price of R404A, which saw huge increases last year, have stabilised, or even fallen, its main lower GWP alternatives, R448A and R449A, are also facing price rises. Users of R134a, another gas with a relatively high GWP, face increases of up to 50%.
The wholesalers report that they are continuing to receive further refrigerant price increases from suppliers, who are citing quota management issues in the face of this year's 37% European cut in HFC refrigerant supply.
Of particular concern in recent months has been both the price and availability of R410A. Despite being the main refrigerant for air conditioning, the GWP of R410A at 2088 has made it an obvious target for cuts. Manufacturers have reacted by rapidly introducing split systems using the lower GWP refrigerant R32, and urging contractors to switch, but now that refrigerant also faces increases.
Wholesaler FSW has announced consecutive refrigerant price rises in June and July. FSW has informed customers that the price of R410A will rise by 20% from July 1, but the price of R32 is to rise by 40% from next month.
Beijer Ref companies Dean & Wood, HRP and RW increased R410A prices by 36% in April. Other suppliers are making similar increases.
Demand for R404A has stabilised after huge price increases last year. In fact, the Beijer Ref companies dropped its price by 26% in April. However, the heavily-promoted alternatives including R448A, R449A, R452A and R407F face increases by various suppliers of up to 30% over the next couple of months.