UK News
Rankine conference goes online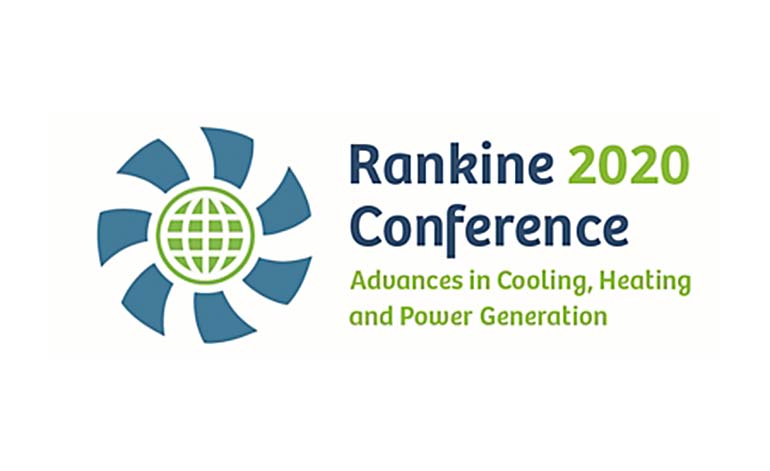 UK: The IIR International Rankine 2020 Conference – Advances in Cooling, Heating and Power Generation – due to be held in Glasgow in July, will now be an online event.
The online conference, to be held from July 27 to 31 will include over 60 paper presentations, keynote lectures, short courses and online discussion groups in the Rankine Coffee Room.
During the conference delegates will be able to attend the live presentation or choose to listen to the recordings of the presentations at a time to suit them. Delegates will also have the added value of being able to access the recordings of the presentations until the end of 2020.
In addition to the conference moving online, delegates will have access to a closed LinkedIn group allowing them to exchange ideas and connect prior, during and after Rankine 2020.
Talking about the conference, Dr Andy Pearson, chairman of the planning committee said: "We are living through unprecedented times and there's never been a bigger need for novel ideas to overcome some of the current challenges we face. Rankine 2020 is the first event to bring together the disciplines of RACHP and ORC, organic Rankine cycle, and holding it as a virtual event will allow even more delegates to join, thus generating more innovative solutions to topical issues."
The event will be a unique opportunity to be involved in exploring research and developments in the closely related fields of thermodynamic cycles, working fluids, and their applications to refrigeration, air conditioning, heat pumps and power generation, and their roles in moving the world forward into a future that delivers, heating, cooling and power in a way that is efficient, sustainable and environmentally friendly.
Early bird registration, which is valid until June 15, starts from £120 + VAT and includes access to all live conference sessions, the online networking opportunities, the published conference proceedings and online access to the conference recordings until the end of 2020.
Further information and booking here.
Related stories:
Groll a keynote speaker at Rankine 2020 conference – 11 September 2019
UK: Professor Eckhard Groll has been confirmed as the first keynote speaker for the Rankine 2020 – Advances in Cooling, Heating and Power Generation conference in Glasgow. Read more…
Rankine conference call for papers – 22 May 2019
UK: A call for abstracts has been issued for next year's international conference on organic Rankine cycle (ORC) systems and heat pumps. Read more…
Rankine conference will explore sustainable systems – 6 February 2019
UK: Coinciding with the bicentenary of the birth of scientist William Rankine, the IoR is organising a conference on organic Rankine cycle (ORC) systems and heat pumps. Read more…