UK News
RD&T adds CO2 display cabinet testing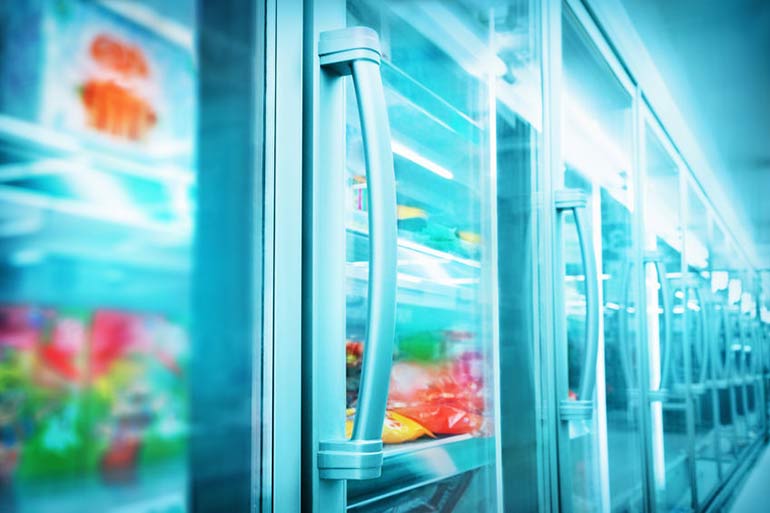 UK: Commercial testing and development company RD&T is now offering bespoke CO2 refrigeration testing for the retail sector.
Formed in 2009, RD&T has extensive experience in the design and testing of retail refrigeration systems, primarily with HFCs and low carbon refrigerants such as hydrocarbons. With the number of commercial CO2 installations surging in Europe since 2018, RD&T decided to upgrade its CO2 laboratory test facility in Langford, near Bristol in order to keep up with growing demand.
RD&T worked with Glasgow-based Star Refrigeration to produce the new CO2 refrigeration system to comply with EN23953, the European test standard for assessing the energy and temperature performance of display cabinets and for mandatory energy labelling of cabinets.
The specialised CO2 refrigeration plant was designed with the ability to be controlled remotely with great accuracy and to ensure consistent supply of sub-cooled liquid to the cabinet with well-controlled evaporating temperature. The plant operates when the cabinet is on defrost and is capable of supplying liquid at the correct conditions to the cabinet immediately after the defrost terminates.
"We are delighted to be able to offer CO2 as a new testing service in addition to being able to test using other low GWP refrigerants and obviously refrigerants such as hydrocarbons in smaller integral systems," said RD&T director Prof Judith Evans.
Dr Andy Pearson, group MD at Star Refrigeration, said, "RD&T are well renowned in the industry for their high standards. We are delighted to have been able to support RD&T with the development of a bespoke refrigeration system to accommodate demand for CO2 testing. As the refrigeration sector adapts to the need for natural refrigerants it is essential that compliance keeps up with commercial demand."