UK: Cellar cooling specialist Ron Pamplin is set to retire at the end of this month after 25 years in the industry.
Originally employed by Gasco, Ron spent 15 years as product manager for the Qualitair range of R410A cellar systems. When Qualitair owner Eaton Williams announced it was to cease production of the popular product in 2015, he was recruited by Hubbard Products to head up sales of a similar unit they were developing to fill the void in the market.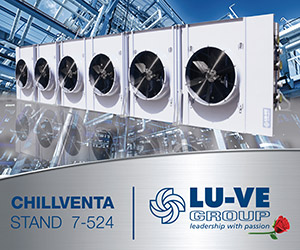 Having spent the last 12 months successfully launching and promoting Hubbard's new Liteair cellar cooler, Ron has decided to call it a day.
"At the age of 71, I think the time is right," he said. "There is still much I want to do, but I will miss my time in the industry and would like to thank customers, colleagues and friends for all their support over the years and wish them all the very best for the future."