UK News
Star backs women in #coolcareers
UK: Star Refrigeration has created a social media hub in an effort to encourage more women into the air conditioning and refrigeration industry.
The initiative, in support of today's National Women in Engineering Day 2016, gives the industry a platform to celebrate current women engineers and to encourage other young women to consider a career in engineering.
Glasgow-based Star Refrigeration's Cool Careers website (www.coolcareers.org.uk) invites people to show the world what refrigeration means to them, by submitting photos (Freeze Frames) or short videos (Cold Cuts) of cool people, places and career highlights that warm their heart to Twitter or Instagram with the hashtag #coolcareers.
"There is certainly no shortage of exciting and rewarding opportunities in the industry for women, but a lot of women just don't know they're out there," said Star Refrigeration marketing manager Astrid Prado
"With this campaign, we're hoping to create a wider perception of what refrigeration and heating engineering really is. Being able to contribute to the functioning of the modern world is pretty amazing, and we want to let the younger generation of girls know they can be part of that," she said.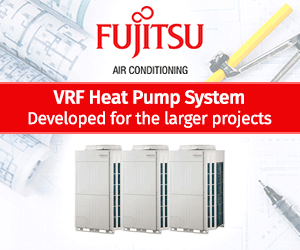 The campaign recognises that most youngsters, their parents and teachers are unaware of how refrigeration enhances their everyday lives and has prompted Star to take action.
"We're enlisting the help of everyone in the industry to create awareness of what we do in a fun and current way, in the form of a photo contest on social media," Astrid Prado explained.
Submissions will be collected and featured on the Cool Careers website. The contributor of what is considered the best submission will win an iWatch.
Related stories: