UK News
Tesco rolls out all-electric truck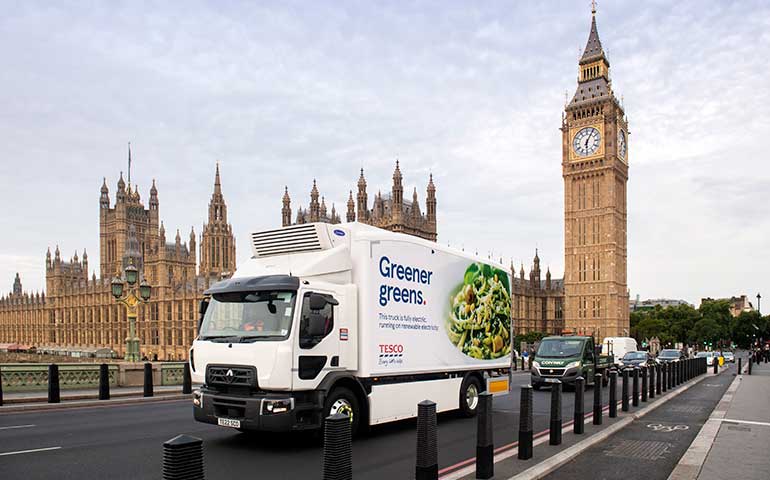 UK: Supermarket chain Tesco is rolling out its first 18 tonne 100% electric truck, equipped with a Carrier TRS Syberia 11 refrigeration unit.
The new zero-emission refrigerated electric truck – a Renault E-Tech D Wide with Solomon Commercials refrigeration body – is now delivering from Tesco's Dagenham distribution centre to more than 400 stores in Greater London. Further electric vehicles are planned to enter service in the coming months.
The E-Tech D Wide is eligible to operate in the capital's ultra low emission zone and congestion charge zone without incurring charges, while its zero tailpipe emissions in use and low traffic noise make it ideal for Tesco's urban deliveries. 
The Carrier TRS Syberia 11 unit with power converter and is powered directly from the vehicle batteries via Renault Trucks' 600v TVJB fridge power supply unit. The vehicle has multi temperature zones, allowing the truck to move stock with differing temperature needs.