UK News
Thomson backs women in engineering
UK: BESA president Malcolm Thomson has reaffirmed the association's commitment to apprenticeships and promoting careers in engineering to women.
Speaking at today's President's Lunch at the Houses of Parliament, Malcolm Thomson echoed the confidence in the UK market that its members expressed in a recent post-Brexit survey and maintained that those who rise to the challenge can look forward with great confidence.
"However we must acknowledge that we are suffering from an acute skills shortage, which of course must be addressed if we are to come through this period in good shape," he said.
A former apprentice himself, Malcolm Thomson praised the Trailblazer apprenticeship scheme and the way it is being funded but mourned the lack of women in the engineering workplace.
"It does seem crazy that we are effectively only recruiting from one half of the available workforce because of the woeful under-representation of women in the industry. Engineering careers are now more appropriate than ever to women."
BESA was a sponsor of National Women in Engineering Day held on June 23 this year and has since followed this up by becoming a sponsor of the Women's Engineering Society.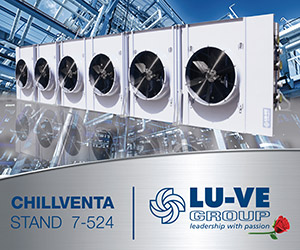 The association has called for the engineering industry as a whole, and building engineering in particular, to urgently to address its lack of gender diversity to avoid serious, long-term economic harm.
It is reported that, currently, just 9% of registered UK engineers are female compared to 18% in Spain, 20% in Italy and 26% in Sweden.  Out of every 100 people on construction sites just one is a woman and the UK sits 28th out of 28 in the EU league table for numbers of women in engineering.
In addition to championing diversity and equal opportunities, Malcolm Thomson also stressed his desire to address mental health in the workplace, as well as standing up for the small contractor.
As the managing director of a small contractor – Berkshire-based Enigma Environmental Services – he said there needs to be a greater recognition of the contribution made by small specialist contractors.
"The fact that our society has members of all sizes and specialisms is I believe one of our greatest strengths," he said. "So during my presidential year I am dedicating myself to ensuring there is the the best possible interaction between small and large BESA members."