UK News
Toshiba completes clean sweep of awards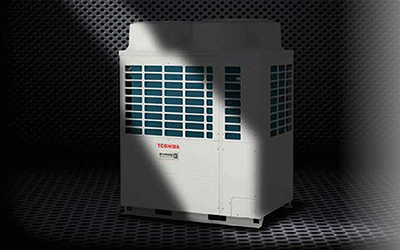 UK: Toshiba SMMS-e VRF has completed a clean sweep of UK industry awards by taking the Air Conditioning Innovation award at the Cooling Industry Awards.
The ground-breaking VRF system has already won the ACR News, National ACR and H&V News awards this year, and can now add to that the Air Conditioning Innovation award in the VRFs, Splits and Associated category.
The awards at the Hilton in London's Park Lane on Wednesday night also saw John Whitehouse, founder and chairman of the Weatherite Group presented with the Fred Jamieson Award for Industry Achievement. John, who founded the company in 1972, has guided Weatherite to its position as one of the leading HVAC and Retail/Entrance Solution providers in the UK.
In other awards, Stonegrove Refrigeration Services won both the Refrigeration Contractor of the Year award and the Industrial Project of the Year title. Kingswood Air Conditioning won the  Air Conditioning Contractor award.
Jack Wooton of JD Industrial Cooling was named National Student of the Year.
Other winners:
Refrigeration Product – Accessory, Component or Process: Gel-Clear condensate drain tablets
Refrigeration Product of the Year, System or Standalone: Rittal Blue e+
Air Conditioning Product of the year, System or Standalone: Mitsubishi Electric City Multi Hybrid VRF
Air Conditioning Product of the Year, Accessory, Component or Process: Aspen Pumps Micro-v i4
International Achievement of the Year: Walmart Refrigeration and ASDA
Building Energy Project of the Year: Climaveneta
Retail Project of the Year: UltraRefUK for SeeWoo
Heat Pump Technology of the Year: Klima Therm UK
Refrigeration Innovation of the Year – Accessory, Component or Process: FridgeWize Q Blade
Refrigeration Innovation, System or Standalone: Arctic Circle Optimiser
Air Conditioning Innovation of the Year, Chillers and Process: Samsung DVM Chiller
The Low Carbon Achievement Award: ASDA, City FM, CBES & BJA Refrigeration
Environmental Collaboration of the Year: Trailblazer apprenticeship Employers Group
Retail Initiative of the Year: Marks & Spencer
RAC Gold Award: Brian Churchyard