UK News
Toshiba cuts prices by up to 16%
UK: Toshiba has today announced reduction of up to 16% on the price of some of its air conditioning equipment in the UK.
Effective from today, June 1, the new pricing applies to some of Toshiba's most popular ranges of splits and VRF air conditioning equipment and is said to have been achieved through business efficiency improvements and continued growth. Toshiba has previously announced plans to double air conditioning sales by 2020.
David Dunn, director and general manager of Toshiba Air Conditioning, said: "We have been working hard for some time to ensure the business is as productive and efficient as possible. I believe we are among the best in class anywhere. This, coupled with increasing equipment volumes sold into the UK, has allowed us to pass on these attractive savings – which in turn will enable customers to be more competitive and win additional work, and so grow their own businesses.
"This is a virtuous circle for all concerned, and will help us continue to build the momentum towards our own long-term growth objectives," he added.
The price reduction include up to 16% off Toshiba RAS systems; up to 12% off Digital Inverter splits and reductions of as much as 14% on three-phase Super Digital inverter outdoor units.
The company's multi-award winning VRF systems benefit under the new approach, while associated products, such as some air-to-air heat exchangers, receive a 9% reduction.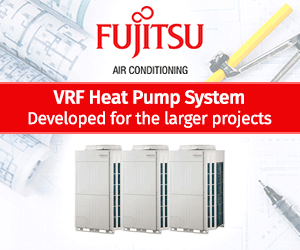 The company announced its 2020 growth strategy last year, and says it is supporting this initiative with the introduction of new products, increased stocking levels, new appointments, a major expansion in production capacity, enhancement of warranty terms for trained contractors and a global push on training. Stocking capacity has been increased at its Plymouth facility with a further 44,000ft² of racking space.
David Dunn said: "There is a saying that 'the future belongs to those who plan for it.'  I would add – 'and those who work diligently and unswervingly towards their goals'. We are accelerating our activities on several fronts, to expand our range, further improve logistics, and build on our already highly regarded service to customers."
He added: "A part of this, the recent acquisition of CIAT, and it's positioning alongside the Toshiba offering, is highly significant. It means we now offer a complete range of solutions for all building types, and all applications."