UK News
Toshiba helps train SkillFridge finalists
UK: Toshiba has organised training courses to help this year's competitors prepare for the national SkillFridge finals, which take place at the Skills Show in November.
The programme covers technical knowledge and practical skills in relation to residential and light commercial air conditioning, including installation, servicing and maintenance.
Students successfully completing the course will gain an industry-recognised Toshiba qualification, supported by a training card with a unique registration number. Students will add this number to their commissioning sheets in the competition as proof of competence.
The finalists, drawn from the six highest scorers from the three heats of the national SkillFridge competition, are John Thompson and Chad Meechan of Glasgow College, Steven  Monk and Chandler Davidson of Bath College and Chris Hoy and Luke Courtney of  South East Regional College (SERC) in Lisburn.
As lead sponsor for SkillFridge, Toshiba is also providing the test rigs that will be used in the finals competition. The rigs are based on fully functioning Toshiba digital inverter or super digital inverter air conditioning split systems.
Neil Wooldridge, Toshiba's technical manager, who is co-ordinating the programme, said: "The training is designed to prepare students to work on the rigs that will be used in the competition. It covers everything they need to know in order to install, commission and service the equipment, including safe operation in terms of the environment and H&S."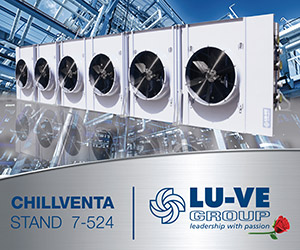 David Dunn, director and general manager of Toshiba and CIAT Ozonair,  said: "SkillFridge is a fantastic initiative that incentivises and rewards trainees – the industry's standard bearers and potential leaders of tomorrow – in pursuit of excellence. We are delighted to be involved and will be giving the events our wholehearted support.
"As a global leader in high efficiency, high performance air conditioning, a key part of our role is to support and encourage the industry to improve the level of knowledge and technical skills. It is obviously in everyone's interests to raise the bar, from the quality of design and installation through to commissioning and ongoing servicing and maintenance throughout the equipment life-cycle."