UK News
Williams recognises long-serving staff
UK: Kings-Lynn-based Williams Refrigeration made long service awards to members of staff today, two of whom were celebrating 30 years' service.
Williams' employees tend to stay a long while – the average length of tenure is over 15 years. In fact, the employees recognised for 15, 20 and 30-years' landmarks totals well over 1,000 years.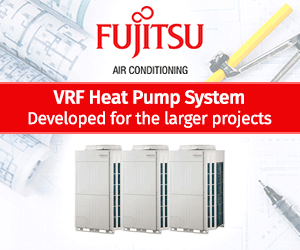 Along with the recognition, staff will receive monetary vouchers of their choice depending on length of service plus champagne for those at 30 years.
Receiving the 30-year award were plant 1 team leader Lee Cook and purchase ledger assistant Karen Redhead. 20-year awards were made to continuous improvement supervisor John Hopgood, plant 2 operative Andrew Cade, R&D team member Simon Moore and plant 1 operative Tim P Smith.     
Congratulating all the long-service staff and thanking them for for their contribution, MD Tim Smith said: "The length of time staff stay creates a real sense of family in the company. Even more so since we actually do have members of the same families working here – daughters, sons, fathers, mothers, cousins. This brilliant team spirit is created by the staff and it contributes directly to our success."