UK News
Williams team completes London-Paris race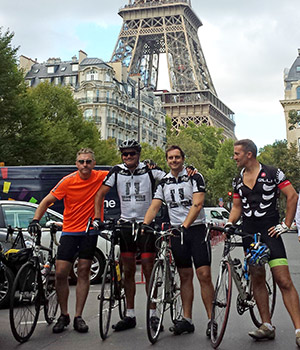 UK: Last weekend, a four-man team from Williams Refrigeration successfully completed the Team Velo Challenge 2015 cycle race from London to Paris.
Williams' Cool Riders finished fourth out of 15 teams, with each team pledging £2,000 for the Springboard charity which supports young, unemployed and disadvantaged people into a life of sustainable employment in the hospitality, leisure and tourism industry. 
Malcolm Harling, sales and marketing director of Williams, was joined by team-mates Julian Shine, managing director of kitchen equipment contractors Shine Food Machinery; food service consultant Stuart Timms, project director at Tricon; and Mark Froydenlund, head chef at London restaurant Marcus.
Commenting on the charity event, Malcolm Harling said. "This is an event that brings the whole industry together – suppliers and operators – to celebrate Springboard's achievements, as well as raising funds for the charity's projects, which is the important thing of course."