USA: Johnson Controls has completed a major $7.5m investment into new automation equipment at its commercial HVAC manufacturing plant in Norman, Oklahoma.
The new equipment will increase capacity, while improving product quality, safety, and assembly productivity at the 900,000ft2 (84,000m2) facility, known as Johnson Controls Rooftop Center of Excellence.
The new automation equipment includes a new punch and roll forming machine producing all base rails from coils to finished product in one process; three new robotic press brakes; two new turret laser machines, each featuring an eight-shelf loader and a 220-tool automatic tool changer; and an auto brazer to increase the output of fin and tube coils for large rooftop units.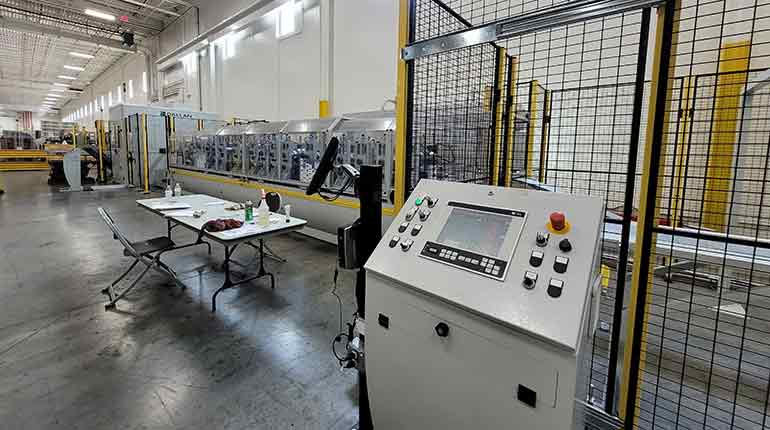 The most notable expansion of the 50-year-old Norman facility was in April 2019. It now features nearly 400,000ft2 (37,000m2) of incremental laboratory and manufacturing space, which includes a two-storey, 52ft-high testing lab. The extensive laboratory allows Johnson Controls to conduct on-site development, regulatory compliance, performance, safety, and reliability testing, including the ability to test a 150-ton rooftop unit in climates ranging from -30ºF (-1.1ºC) to 130ºF (54.4ºC). The 2019 expansion also included renovations to more than 150,000ft2 (14,000m2) of office and meeting space. The facility manufactures commercial HVAC systems for Johnson Controls, York, TempMaster, Luxaire, Coleman and Champion brands.