USA: Parker Hannifin and Daikin were the big winners in a unique competition designed to raise the level of awareness of the HVACR industry both in school and government.
The Air Conditioning, Heating and Refrigeration Institute's Chairman's Challenge encourages companies to host guided tours for elected officials and to conduct visits to schools with HVACR programmes, thus promoting the industry from both legislative and educational standpoints.
The four winners of the 2016 AHRI Chairman's Challenge were announced during the Institute's recent annual meeting.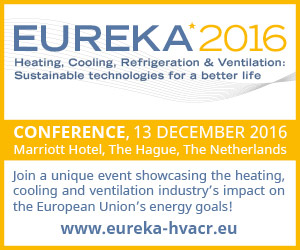 Members competed in two categories: single-state and multi-state. Parker Hannifin won in the multi-state school category with a total of 177 visits. Daikin took home the award in the multi-state legislative category with 114 visits. For single-state companies, Bristol Compressors won the legislative category with 28 visits, while Beckett took the school category with 14 visits.