USA: The leading US HVACR manufacturers' association claims that the EPA's early ban on higher GWP refrigerants in chillers will have an adverse effect on the industry.
In a number of changes to its Significant New Alternatives Policy (SNAP) programme, announced yesterday, the US EPA banned higher GWP refrigerants including R134a, R407C and R410A in new chillers from January 1, 2024.
The Air Conditioning, Heating, and Refrigeration Institute (AHRI) today expressed disappointment at the decision after earlier calling for a year's extension on the proposed ban. In a joint letter issued in February, the AHRI and the Natural Resources Defense Council had requested that the EPA change the proposed effective date to January 1, 2025. This, they said, was needed to ensure the safety of alternatives, the continued improvement of system efficiency, reasonable product development timelines, and the avoidance of market migration.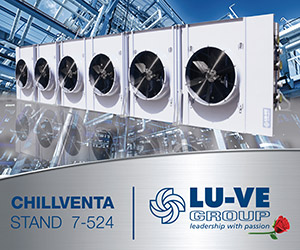 "We are extremely disappointed that the EPA failed to take into account the impact on industry and consumers in making this decision," said AHRI president and CEO Stephen Yurek. "We are very concerned that this decision will have an adverse effect on our industry and the 1.2 million Americans we employ."
"Making compliance a year sooner has a negligible benefit for the environment," he maintained, "but it does create an economic burden for the industry that provides comfort cooling and heating, commercial refrigeration technologies, and hot water for every American."
Related stories: