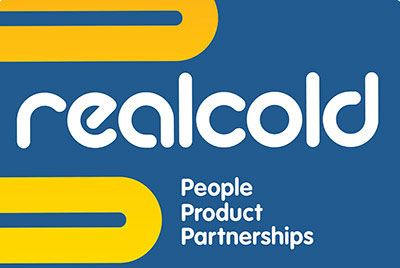 SWEDEN: Beijer Ref has strengthened its foothold in Australasia by acquiring the refrigeration wholesaler, Realcold. 
The move for Realcold follows hot on the heels of the Swedish refrigeration wholesaler's purchase of New Zealand wholesaler Patton last month.
Beijer Ref, currently the third largest refrigeration wholesalers in the world, sees the acquisition of Realcold as another significant step forward in the company's strategy to grow outside Europe. This latest acquisition makes Beijer Ref the largest refrigeration wholesaler in New Zealand.
Founded in 1955, Realcold has its head office in Auckland, New Zealand, and around 20 branches in New Zealand and Australia.
"New Zealand and Australia are interesting growth markets for Beijer Ref. With the large food exports and growing tourism industry of these countries, there is a significant need for efficient refrigeration plants", said Per Bertland, CEO of Beijer Ref.
In New Zealand, Realcold has 10 branches, 68 employees and sales of around €14.2m. In Australia, the company has established an operation since 1999. Realcold has its distribution centre in Brisbane, eleven branches, 52 employees and sales of approximately €17m.
"The company has a broad product portfolio with brands such as Mitsubishi Heavy Industries, Tecumseh, Emerson Copeland and Gree. However, the range will now be complemented with Beijer Ref's product programme. In addition to synergies on the purchasing side, we will contribute our European refrigeration-technology expertise and contribute with new eco-friendly refrigeration technology in New Zealand and Australia," added Per Bertland.
The acquisition of Realcold, together with its acquisition of the refrigeration wholesale companies, RNA Engineering & Trading in Malaysia in February and, a month later, Patton in New Zealand, Australia, Thailand and India, has given Beijer Ref a firm foothold in Australasia, with total sales approaching €84m.
Realcold will be integrated into Beijer Ref's organisation but is subject to approval by the competition authorities in New Zealand.
Related stories:
Beijer Ref to acquire Patton – March 17, 2015
SWEDEN: Beijer Ref is to acquire the New Zealand refrigeration wholesaler Patton. Read more…
Beijer Ref buys Malaysian wholesaler – February 25, 2015
SWEDEN: Refrigeration wholesale group Beijer Ref is to acquire all the shares in the Malaysian refrigeration wholesaler, RNA Engineering & Trading. Read more…
The rise and rise of Beijer Ref – April 27, 2015
From virtually nowhere, Beijer Ref has grown through acquisition to become the largest refrigeration and air conditioning wholesaler in Europe. In this special feature the Cooling Post traces the rise of Beijer and talks exclusively to Beijer Ref CEO Per Bertland. Read more…