World News
Beijer Ref plans Benelux logistics centre
NETHERLANDS: Beijer Ref is to build a new centralised logistics and support centre near Eindhoven to serve the Benelux area.
The 18,707m² site in the Westfields business area in Oirschot, between Tilburg and Eindhoven, will incorporate Beijer Ref's logistic and other back office activities.
The new facility will become the new home for ECR-Nederland and also serve the other three Beijer Ref businesses in Benelux – Coolmark, ECR-Belgium and Uniechemie.
Being built under a long-term lease by Dutch developer HVBM Vastgoed, the building will consist of 9,450m² of logistic space and 2,735m² of offices. The offices, split over three floors, will also include showroom and training facilities.
The large warehouse will include automated storage with a state-of-the-art AutoStore stacking system, space for pack assembly and a test room.
The building is due to be completed on December 1, 2017.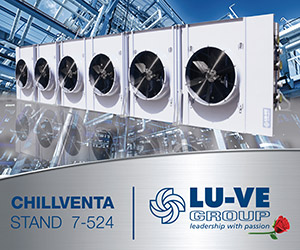 ECR-Nederland is a leading wholesaler in the Netherlands, with four outlets. It also incorporates Unitbouw, which is involved  in developing and assembling customised products for all kinds of application, including natural refrigerants.
Coolmark BV is the largest refrigeration wholesaler and air conditioning distributor in the Netherlands. It was acquired with the acquisition of the Elsmark group in 2004.
ECR-Belgium, based in Aartselaar, has four branches in Belgium. It stocks a wide range of commercial refrigeration equipment, a complete air conditioning line and is very strong in refrigerants.
Uniechemie is a leading importer/wholesaler andpack-producer, with its own refrigerant repacking and reclaiming facility for the Dutch-market and elsewhere in Europe. The office and production-plant is situated in Apeldoorn.