World News
Bitzer commences shell and tube production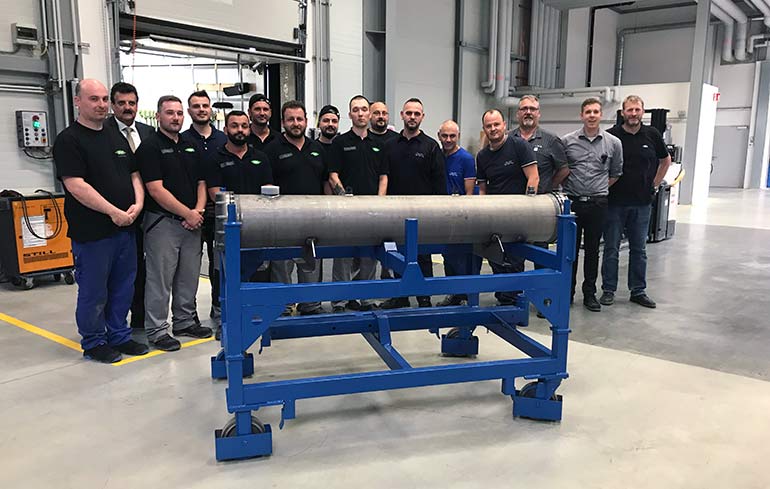 GERMANY: The first shell and tube products from the acquisition of the Alfa Laval business last year have begun rolling off the production line at Bitzer's Rottenburg-Hailfingen factory.
Alfa Laval's portfolio of shell and tube evaporators and condensers was acquired in April 2018. Since then, Bitzer has been setting up its factory in Rottenburg-Hailfingen and transferring production from Alfa Laval's factory in Alonte, Italy. The transfer to the Bitzer site in southern Germany is expected to be completed by the end of this year.
Since the beginning of July 2019, All CRF, CXP, CXPM and McDEW condensers have been produced at the Rottenburg-Hailfingen site. Mixed orders of compressors and condensers are already possible. Direct-expansion evaporators will be manufactured at the site as of January 2020.
Expansion of the Rottenburg-Hailfingen site, which has been producing Bitzer heat exchangers and pressure vessels since 1985, has included adding more production capacity and staff for HEXPV production.
Bitzer has been producing condensers for fresh- and seawater applications since the 1950s. The acquisition of Alfa Laval's portfolio of shell and tube evaporators and condensers has turned Bitzer into the largest independent manufacturer in the shell and tube heat exchanger market worldwide. The company manufactures HEXPV products in its factories in Germany, the US and Australia.