World News
Bitzer Schkeuditz marks 3 millionth product milestone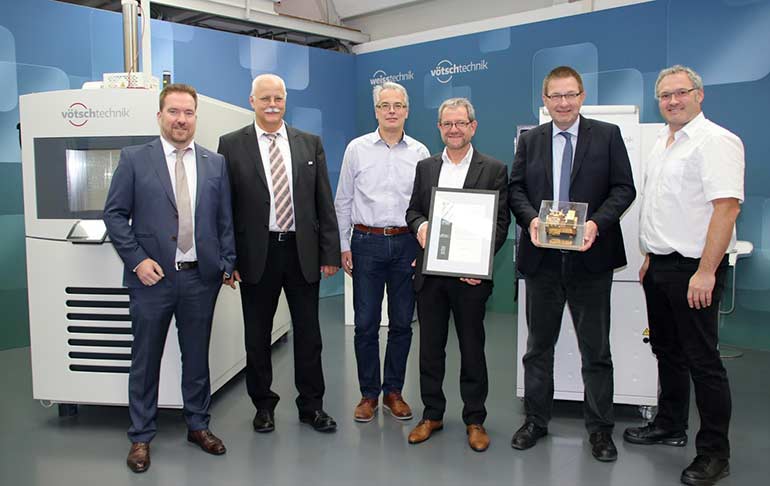 GERMANY: The three millionth product to be manufactured by Bitzer's reciprocating compressor and condensing unit plant in Schkeuditz has been delivered to Vötschtechnik, a German supplier of environmental test chambers.
To mark the delivery of the milestone product – an Ecoline compressor produced at the Schkeuditz plant in November – a special presentation was recently made at the Vötschtechnik offices in Balingen.  
Bitzer's Schkeuditz factory, near Leipzig, was acquired in 1991 from the former East German refrigeration compressor manufacturer MAB and is the base for the production of Bitzer's Ecoline series of reciprocating compressors and EcoStar condensing units.
Related stories:
Double celebration at Bitzer's Leipzig plant – 2 September 2016
GERMANY: Bitzer has marked the 25th anniversary of its factory in Leipzig with the sale of its 2.5 millionth product. Read more…