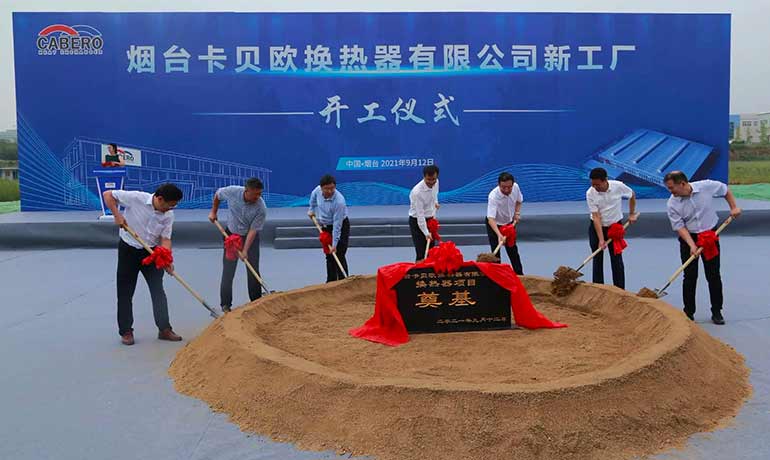 CHINA: Construction has begun on a €50m expansion of finned heat exchanger production at the Cabero Yantai Heat Exchanger joint venture factory in China.
The first construction phase will see the addition of approximately 28,000m2 of production area and around 1900m2 of offices. Phase 2 will expand the production area to 36,000m2. It is planned to occupy the building by the end of July 2022.
German manufacturer Cabero is one of the leading producers of heat exchangers for refrigeration and air conditioning. Cabero Yantai Heat Exchanger Ltd was formed in 2005 as a joint venture with Chinese manufacturer Yantai Moon.
Since 2007, Cabero China has been producing exclusively for the Asian, Australian and New Zealand markets at the Yantai production site. The investment is planned to double the current sales in the next five years and to incorporate further product groups developed for the Asian market in China.