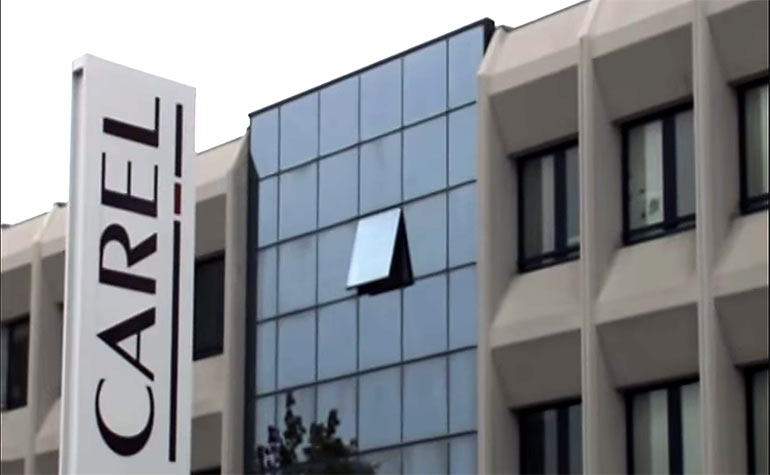 ITALY: Italian controls and humidification company Carel recorded sales of of €420.4m in 2021, a 26.8% increase on 2020.
Organic growth was 21.9%, if excluding the contribution from last year's acquisitions of Italian damper and AHU component manufacturer Enginia Srl and investment in its Turkish distributor CFM.
Consolidated EBITDA was €85.3m for the figures which cover the 12 months to the end of December 2021. Significantly, growth remained above 20% even compared with revenues from 2019, a year in which there was no impact of the pandemic.
Group CEO Francesco Nalini pointed out that the result was particularly significant in a year characterised by a strong recovery of the world economy, tempered by a shortage of raw materials and a rise in inflation.
"This performance derives first and foremost from the ongoing implementation of Carel's strategy of diversification, internationalisation, and production mirroring, which has enabled the company to increase its resilience, in addition to its ability to seize the opportunities offered by the decidedly positive trends in all applications," he said.
Related stories:
Carel acquires Italian company Enginia – 26 June 2021
ITALY: Carel Industries, through its subsidiary Recuperator SpA, has acquired Enginia Srl, an Italian manufacturer of dampers and other plastic and metal components for air handling units. Read more…
Carel acquires 51% of Turkish partner – 6 May 2021
ITALY: Carel Industries is to acquire 51% of CFM Soğutma ve Otomasyon AS, a long-standing Turkish distributor and partner. Read more…