FRANCE: Leading French retailer Carrefour is to test magnetic refrigerated display cabinets in its stores.
The decision comes after a working cabinet using the new technology completed a successful four-week stint in the restaurant at Carrefour's Paris headquarters.
The fully equipped magneto-caloric display cabinet developed by Cooltech Applications uses water as the coolant instead of a refrigerant gas. It is said to cut energy consumption by up to 50% and is also said to be quieter in operation than conventional cabinets.
"Our employees really enjoyed drinking fresh beverages from the innovative cabinet," said Jean Michel Fleury, project director – international support at Carrefour.
"Our intention is now to test several magnetic refrigerated display cabinets in stores. In addition to the environmental performance with no gas emission, magnetic cooling will bring significant energy savings to our stores."
Christian Muller, president of Cooltech, said: "After successful product integrations with several display case manufacturers, we are delighted to partner with a leading supermarket chain like Carrefour. We are convinced retail stores and supermarket chains will benefit from magnetic cooling to deploy greener and energy efficient new refrigeration solutions.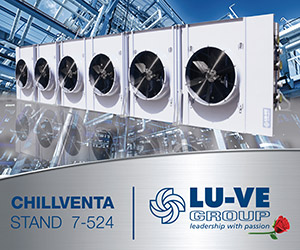 Both companies will continue demonstrations in stores in the next months.
Cooltech's magnetic refrigeration system is reported to be in beta testing at several sites in Europe and the USA in various configurations. A 20kW and above version is under development for refrigeration rack systems and complementary applications.
Related stories: