World News
CFC11 emissions decline after crackdown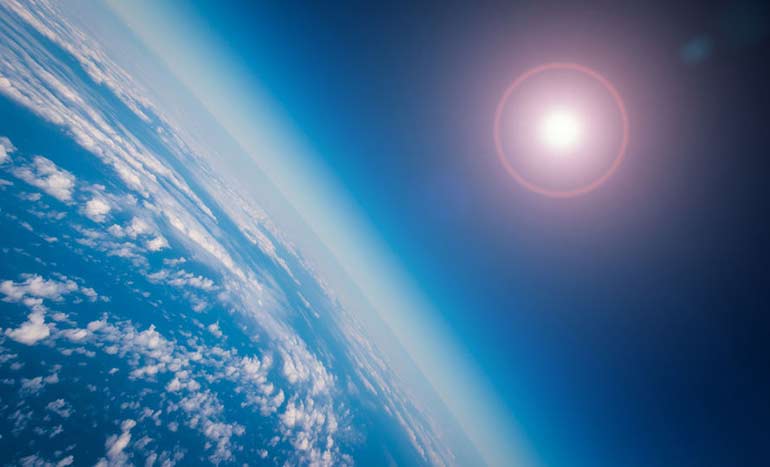 USA: Global levels of the banned ozone-depleting chemical CFC11 are nearly back to pre-2008 levels after an unexpected recent spike in emissions.
Once commonly used for refrigeration, CFC11 and other CFCs are banned under the Montreal Protocol but in 2018 a team of scientists reported a concerning spike in global emissions of the chemical beginning in 2013. In 2019, a second team reported that a significant portion of the emissions could be traced to eastern China, predominately the Shandong and Hebie provinces.
Subsequent investigations by the Environmental Investigation Agency found evidence of the illegal production and continued use of of CFC11 in the polyurethane foam sector in China.
According to a new study by scientists at MIT, the University of Bristol (UK), and other institutions in South Korea, the US, Japan, Australia, and Switzerland, emissions have quickly dropped back to much lower levels, putting the recovery of the stratospheric ozone layer back on track.
The teams report that global annual emissions of CFC11 into the atmosphere have declined sharply, by about 20,000 US tons, from 2018 to 2019. The researchers traced a substantial fraction of the global emission reductions to the very same regions of eastern China where they had previously reported the original spike. The researchers insist the results are consistent with evidence that the country has taken successful actions to stamp out illegal production of this ozone-depleting chemical.
"This is tremendously encouraging," said Ronald Prinn, the director of the Center for Global Change Science at MIT and a co-author on both papers. "If emissions of CFC11 had continued to rise or even just levelled off, there would have been a much bigger problem building up. The global monitoring networks really caught this spike in time, and subsequent actions have lowered emissions before they became a real threat to recovery of the ozone layer."
Related stories:
CFC11 "widely produced" in China – 25 June 2018
USA: The Environmental Investigation Agency (EIA) claims to have evidence that illegal CFC11 is being widely produced and used in China. Read more…
Scientists pinpoint major source of CFC11 emissions – 22 May 2019
UK: An international team of atmospheric scientists has pinpointed eastern China as the major source of the rise in emissions of ozone depleting CFC11 first reported last year. Read more…
China promises crackdown on CFC11 – 4 August 2018
CHINA: Chinese authorities have announced a crackdown on the illegal use and production of ozone-depleting substances, including CFC11. Read more…
Action promised to stop CFC11 use – 18 July 2018
AUSTRIA: The delegates to last week's Montreal Protocol meeting have promised "a sweeping response" to evidence of a rise in CFC11 emissions. Read more…
CFC11 in China a "massive crime" – 9 July 2018
AUSTRIA: A shocking new report suggests the illegal production and use of the long-banned ozone-depleting chemical CFC11 is common practice in China. Read more…
Mysterious rise in CFC11 emissions – 16 May 2018
USA: An ozone depleting CFC refrigerant, thought to be virtually extinct following Montreal Protocol phase outs, has mysteriously reappeared in increasing amounts in the atmosphere. Read more…