World News
Clivet behind legionella detector research
EUROPE: Italian air conditioning equipment manufacturer Clivet is behind the development of a new process for the rapid detection of legionella.
Backed by over €4m of European Commission funding, the new photonics technology employs surface plasmon resonance, a procedure that reads information from a refracted laser beam to provide fast, accurate and inexpensive detection.
The group says the scanner will spot the deadly legionella bacteria in under one hour, a process that normally takes 10 days of cultivation and analysis.
Project POSEIDON (Plasmonic-Based Automated Lab-on-Chip Sensor for the Rapid in-Situ Detection of Legionella) is being coordinated by Clivet in a consortium of businesses from across Europe including Protolab (Italy), Catlab (Spain), Metrohm Applikon (Netherlands), and Uppsala University(Sweden).
"POSEIDON is a first for detecting legionella with light and provides an inexpensive, user-friendly, state of the art early warning system on an air conditioning unit," said the consortium's scientific coordinator, Roberto Pierobon of Veneto Nanotech.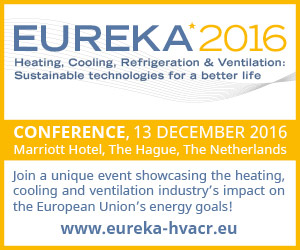 "We aim to reduce the time involved in a diagnosis from 10 days to less than 1 hour. In order to prevent outbreaks at critical times of the year, we should be talking about a matter of minutes, rather than days," he added.
Virtually all of the bacteria cells in the sample are said to be delivered to the sensing unit, giving extremely high sensitivity and specificity.
Hoping to have the technology ready within three years, Clivet CEO Bruno Bellò, the project coordinator, said: "The exciting feature of this device is that with future development, it could be recalibrated to look for other pathogens, which would provide incredible safety options for the environmental, medical or food industries."