World News
Daikin begins construction of Polish factory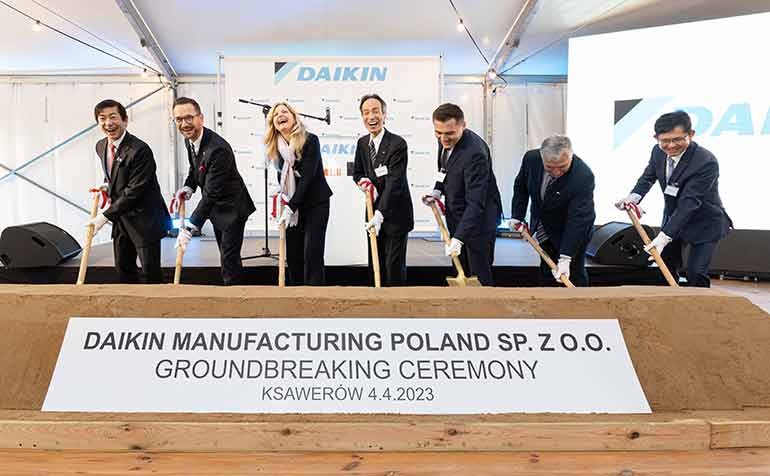 BELGIUM/POLAND: Daikin Europe has kicked off the construction of its first domestic heat pump factory in Poland, yesterday, with a groundbreaking ceremony at the site in Ksawerów, near Łódź.
The €300m, 320,000m2 factory, first announced last year, will create 3,000 new jobs by 2030. It is scheduled for completion in April 2024, with production beginning in July 2024.
Senior Daikin Europe executives hosted a traditional Japanese groundbreaking ceremony with high-ranking Polish government leaders and the Japanese ambassador to Poland in attendance.
"Daikin's new production site is the biggest foreign investment in Poland in recent years and the biggest ever for Łódź Special Economic Zone," commented Poland's development and technology minister Waldemar Buda.
When completed, the Polish facility will be Daikin's largest residential heat pump factory in Europe, supporting its existing factories in Belgium, the Czech Republic and Germany.
Related stories:
Daikin to build €300m heat pump factory in Poland – 7 July 2022
BELGIUM: Daikin Europe is to invest €300m to establish a factory in Poland, dedicated to the manufacture of residential heat pumps. Read more…