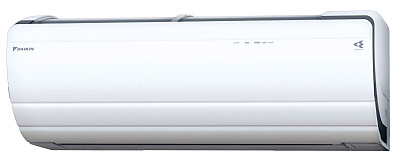 AUSTRALIA: Daikin is the latest company to launch air conditioners running on the "mildly flammable" refrigerant R32.
The Japanese manufacturer's Ururu Sarara 7 range of wall-mounted residential split systems, launched in parts of Europe last year, will now be available in Australia. Rival Fujitsu introduced similar units in Australia at the end of last year.
Daikin's Ururu Sarara 7 (2.5kW) is said to be the first air conditioner in Australia to achieve a 7 star Super Efficiency rating. Its EER of 5.95 makes it the most energy efficient in the country, the makers claim.
Japanese manufacturers have identified R32 as the most promising next generation refrigerant for residential and commercial air conditioners. It has a much lower GWP than current refrigerant R410A and is said to be more energy efficient with improved high ambient temperature operation.
It is classed as "mildly flammable" under ASHRAE's A2L category, which can currently limit its applications in various countries of the world. International standards are, however, in the process of being relaxed in line with the worldwide move towards lower GWP gases.
In Australia, R32 refrigerant is included in the list of prescribed substances covered by the Ozone Protection and Synthetic Greenhouse Gas Management Act 1989 and requires a handling licence and trading authorisation from the Australian Refrigeration Council.