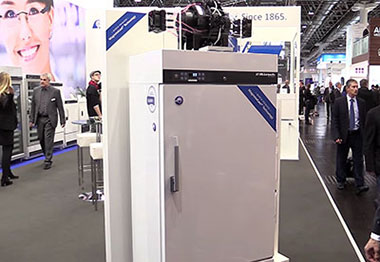 GERMANY: A French company, Cooltech Applications, has debuted the first medical refrigerator using magnetic refrigeration at an exhibition in Germany.
Described as a major step forward for the magnetocaloric technology, the fridge from German manufacturer Kirsch was presented at the recent MEDICA show in Dusseldorf.
Christian Muller, co-funder and CEO of Cooltech Applications, commented: "After working on the industrialisation of our technology during the last three years, we are now moving forward with system integrations in commercial or medical refrigerated equipment."
First tests are said to have shown that refrigeration systems based on magnetic cooling technology will allow end users to save up to 40% of consumed energy while operating with less noise and without refrigerant gas. Cooltech Applications also plans to extend its product development in other complementary markets such as domestic refrigeration, cryogenics and automotive applications.