USA: Emerson has taken a minority stake in a company providing cloud-based building automation control, remote monitoring and diagnostics of rooftop units.
Transformative Wave, founded in 2010, and based in Kent, Washington, is privately-owned, with 31 employees. Among its energy saving technologies is its Catalyst efficiency upgrade, a roof top unit solution that is said to reduce energy use by 25-50%. The Catalyst portfolio of solutions also enables commercial customers to deploy real-time equipment status monitoring, automated fault detection and diagnostics, and building automation control.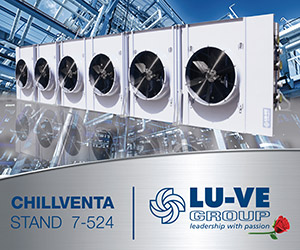 "Our investment in Transformative Wave complements our existing presence within the retail, foodservice, and commercial buildings markets," said Bob Sharp, Emerson's executive vice president and commercial & residential solutions business leader.
Describing the investment as an exciting opportunity for growth, Transformative Wave president Danny Miller said: "Having Emerson as a business partner provides us additional reach into key growth markets and new synergy options for our energy efficiency technologies."
"Transformative Wave is a good fit for Emerson," said Mark Dunson, group vice president, Electronics & Solutions, Emerson. "This is an up-and-coming business that has demonstrated strong, rapid growth in recent years and creates an immediate footprint for Emerson in the broader commercial buildings space."
Emerson's investment in Transformative Wave follows last month's acquisitions of PakSense and Locus Traxx.
Related stories: