FRANCE: Engie Axima has acquired fellow French commercial refrigeration contractor AM Froid.
Founded in 1984, AM Froid is a specialist in the installation and maintenance of refrigeration systems to small and medium food stores. The company manufactures, designs, installs and maintains refrigeration systems supplying coolers, cold rooms and laboratories.
The company was acquired in 2010 by 123Venture Fund as part of a management buy-out.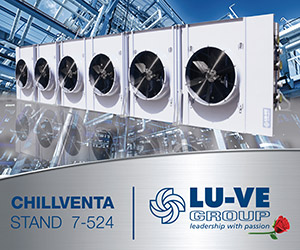 With 114 employees, AM Froid counts Carrefour, Intermarché, and Monoprix amongst its customers. Revenues in 2015 up 10.4% to €25m.
"The integration of AM Cold in Axima Refrigeration France (ARF) will help to significantly strengthen the ARF position in the specific sector of supermarkets in the Paris region where AM Froid is the leader. This acquisition will also meet the demand of increasingly insistent mass distribution of having providers covering the entire French territory," said AM Froid president Regis Fildier.