World News
EPEE welcomes euro energy efficiency focus
BELGIUM: EPEE has welcomed the European Parliament's report on Heating and Cooling, in particular its focus on energy efficiency.
The European Parliament Plenary approved the Heating & Cooling Strategy report, known as the GIEREK Report, on Tuesday. It calls on the European Commission to focus action on reducing energy use in buildings, especially with regard to the upcoming review of energy efficiency legislation in October.
While EPEE maintains that the European Commission's Strategy already contained many positive elements, in a statement it says it believes that the new report brings constructive improvements, which it hopes will feed into the upcoming reviews of the 2010 Energy Performance of Buildings Directive (EPBD), the 2012 Energy Efficiency Directive (EED), and the 2009 Renewable Energy Directive (RED).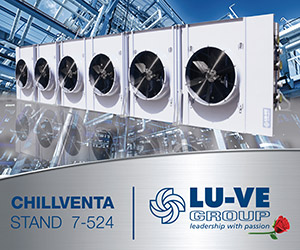 According to EPEE, these improvements include the recognition of the need to raise public awareness about the benefits of saving energy and developing robust, innovative, and long-term financial mechanisms to stimulate both demand and investment in energy efficient heating and cooling solutions.
It also welcomes the call to fully implement and enforce existing EU energy efficiency legislation and the greater attention to the cooling sector, which appears very much as the junior partner in the Heating and Cooling Strategy
However, EPEE says that it regrets that little focus was put in the European Parliament report in emphasising the importance of a holistic approach to sizing, installing, commissioning, operating and maintaining HVACR equipment in buildings, rather than focussing solely on continuously increasing the energy efficiency of products.
"We hope this aspect will be taken into consideration in the upcoming discussions on energy efficiency," EPEE says.
Related stories: