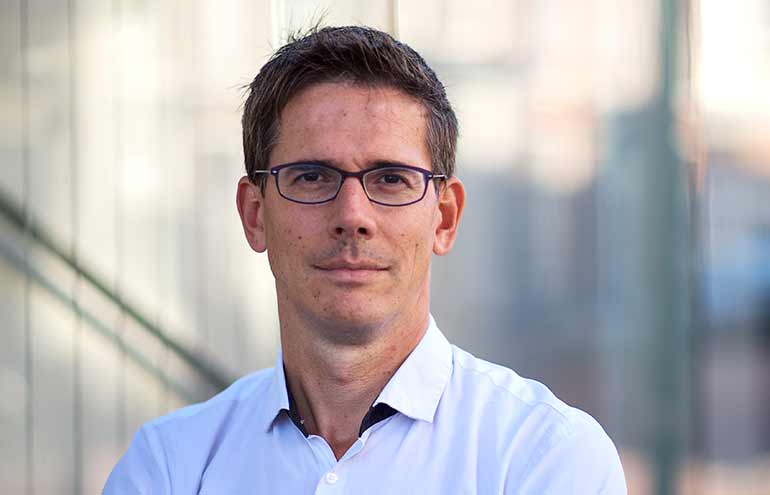 EUROPE: The European Parliament's environmental committee's rapporteur has called for an outright ban on HFC and HFO refrigerants in most common uses and an even steeper phase down.
In a draft document responding to the F-gas revision proposals, Bas Eickhout, rapporteur for the EU's Committee on the Environment, Public Health and Food Safety (ENVI), calls for even stricter regulations.
Industry has previously warned that the current F-gas revision proposals present an unrealistic timeline for phase out, risk equipment safety and efficiency, seriously impact the necessary accelerated heat pump roll out and jeopardise the EU's REPowerEU objectives.
Eickhout's proposals go further than the F-gas proposals. Much further.
Outright bans
In a document with 113 suggested amendments, Eickhout calls for a number of outright bans on fluorinated gases, which includes HFCs and HFOs.
In addition to an outright ban on fluorinated gases in smaller split air conditioners and split heat pump equipment, Eickhout seeks to limit the use of fluorinated refrigerants with a GWP of under 750 to systems from 12kW to 200kW from January 1 2027. Fluorinated refrigerants would be banned outright from split systems of over 200kW from the same date.
Remaining from the F-gas proposals is the caveat that exceptions can be made when required to meet safety standards. Otherwise, he argues that the recent adoption of standard IEC-60335-2-40, which increases the charge limits on flammable refrigerants, all requirements for split systems up to 12kW can be met with propane. In split systems above 200kW, ammonia and CO2 are available alternatives.
A stricter phase down is also proposed against the F-gas revision document, a phase down which has already been described by industry as unrealistic. Eickhout's reduced phase down suggestion tracks the revision proposal timetable but, while the revision proposals allow 4,200,133 tonnes of CO2 equivalent from 2048 onwards, Eickhout seeks a ban on all F-gases in 2049.
Refrigerant diversity needed
Eickhout argues that EC phase down proposal does not phase-out HFCs by 2050 and is therefore not aligned with the European goal of climate neutrality.
Folker Franz, director general of industry group EPEE, said that the amendment proposals contained in the draft report would help fossil fuel boilers to persist in Europe.
"Achieving our climate targets and weaning the EU rapidly off fossil fuel imports will necessitate millions of new heat pumps throughout Europe in the coming years – not only small residential heat pumps, but all sizes and all kinds of heat pump technologies applications, including hydronic types, air-to-air types, ground-source, office and apartment installations, district heating, low-temperature industrial heating, etc. These will need a diversity of refrigerants, natural ones as well as F-gases. With an even tougher HFC phase down schedule and more and stricter bans than what the European Commission proposed, many of these heat pumps would never see the light of day."
Stationary refrigeration
The draft proposals also seek to ban all fluorinated refrigerants in new commercial self-contained refrigerators and freezers from 1 January 2024 and in any self-contained refrigeration equipment from 1 January 2025.
Eickhout also seeks to ban F-gases from all new low temperature refrigeration equipment by 1 January 2024. The current F-gas revision proposes a ban on refrigerants with a GWP of 2,500 or more except for equipment intended for application designed to cool products to temperatures below -50°C.
Bans are also proposed on F-gases in mobile air conditioning and commercial transport refrigeration from 1 January 2027.
Mini chillers and displacement and centrifugal chillers are singled out for new equipment F-gas bans from 2027, along with bans on F-gases in mobile air conditioning and commercial transport refrigeration from the same date.
Related stories:
F-gas proposals risk equipment safety and efficiency – 27 August 2022
BELGIUM: AREA has warned that failing to ensure that only competent contractors can work with alternative refrigerants risks widespread safety hazards and inefficient equipment. Read more…
F-gas proposals "unrealistic" – 26 June 2022
EUROPE: EPEE claims that the proposed revisions to the European F-gas regulation will seriously impact the necessary accelerated heat pump roll out and jeopardise the EU's REPowerEU objectives. Read more…
Industry calls for rethink on F-gas proposals – 5 April 2022
BELGIUM: Industry groups have been quick to voice concerns that the EC's F-gas revision proposal contains "worrying" equipment prohibitions and an "unsustainable" phase-down that risk undermining its own environmental goals. Read more…
EC proposes steep HFC cuts and usage bans – 5 April 2022
EUROPE: The European air conditioning and refrigeration industry could face stringent cuts in HFC refrigerants and bans on common AC refrigerants in new EC proposals to strengthen the F-gas regulation. Read more…
F-gas quota cuts will hit heat pump ambitions – 15 March 2022
BELGIUM: The leading European associations have called on the European Commission to rethink its accelerated HFC phase down proposals or risk jeopardising the switch to heat pumps. Read more…