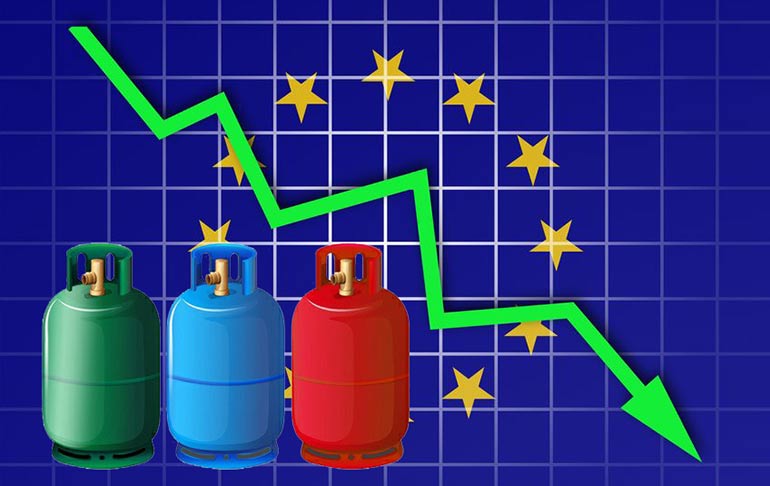 EUROPE: Prices of HFC refrigerants in Europe continued to fall in the third quarter of 2019, according to latest figures.
According to the most recent official EU figures, compiled by German consultancy Öko-Recherche, the third quarter of 2019 was characterised by oversupply and further price declines. It follows consecutive declines in the first two quarters of 2019 from the highs in 2018. 
The Q3 figures were compiled from 84 companies in eleven EU member states and all supply chain levels – 3 gas producers, 10 gas distributors, 28 OEMs, 36 service companies, 5 end-users and 2 other companies. Main respondents were from France, Germany, Italy and Poland.
Strongest price reductions were witnessed for R404A, R410A and R134a, while some companies reported that customers were reluctant to build up stocks.
However, HFC prices were still several times higher than before the implementation of the F-gas Regulation (5017/2014) but average selling prices quoted by service companies were comparable to those at the beginning of 2018.
Demand for synthetic low GWP alternatives was said to be low due to the further price reductions of conventional HFC refrigerants. Prices of these alternatives remained rather stable, while some declines were recorded in purchase and selling prices of service companies.
Prices for reclaimed R404A received from French service companies ranged from €13.50 to €40/kg.