USA: A Boston fish and seafood wholesaler faces fines of over $170,000 for serious safety violations after a fatal ammonia refrigeration leak.
Facilities manager Brian Caron died on March 23 when he was fatally overcome by an ammonia leak caused by a burst pipe in the machine shop of Stavis Seafoods Inc.
An inspection by the US Department of Labor's Occupational Safety and Health Administration found that the deficient design and lack of proper operation and maintenance for the machine shop's ammonia refrigeration system and equipment exposed Caron and other Stavis employees to a catastrophic release of ammonia.
The 20 serious violations included a failure to ensure proper containment of ammonia within the machine room and no provision of a ventilation system sufficient to prevent possible combustion or explosion of ammonia vapours resulting from an ammonia release.
The company was also accused of not testing and calibrating ammonia sensors to manufacturer's recommendations, failing to establish and implement an adequate inspection schedule for pressure vessels and not labelling ammonia piping properly.
In addition, the alarm system for the ammonia machine room was not working and the employer failed to train plant employees adequately in emergency evacuation procedures.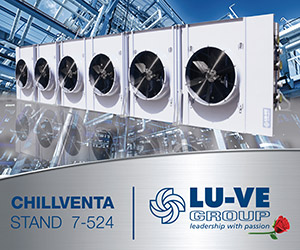 "The company's failure to follow industry and OSHA standards exposed its employees to the hazards of an ammonia release as well as falls, electric shock, hazardous chemicals and delayed or obstructed exit from the facility during a leak or other emergency. It's clear that Stavis Seafoods must take effective action to correct these hazards and prevent their recurrence so that no other employees are harmed on the job," said James Mulligan, OSHA's acting area director for Boston and southeastern Massachusetts.
As a result of its findings, OSHA has cited Stavis Seafoods Inc for 20 serious violations of workplace safety and health standards. Proposed fines total $173,168. The company has 15 business days from receipt of its citations and proposed penalties to comply, meet with OSHA's area director or contest the findings before the independent Occupational Safety and Health Review Commission.
Related stories: