World News
German decision boosts Chillventa prospects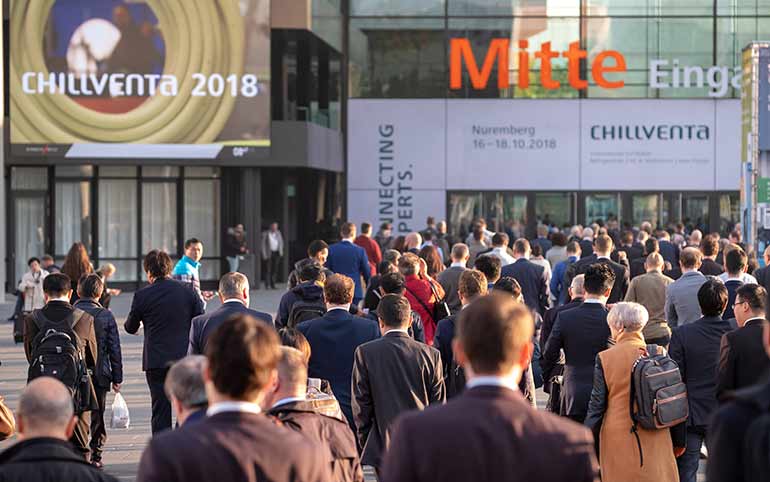 GERMANY: Prospects for this year's Chillventa show improved this week when the German government decreed that exhibitions will no longer be regarded as mass events under coronavirus restrictions.
The individual German federal states will decide in future, as to when exhibitions can be realised, if guidelines for hygiene and personal distance are fulfilled.
Jörn Holtmeier, managing director of AUMA, Germany's trade fair association described the news as an "important step" towards "rebooting" the trade fair industry.
"As exhibitions are platforms for innovation and cooperation, they will stimulate the recovery of the German economy in the short and medium run," he said. "The German exhibition organisers and AUMA, too, are prepared to provide the responsible authorities with expertise and experience concerning the realisation of exhibitions."
AUMA says it has already prepared recommendations that meet these high demands for hygiene and personal distance.
"The step-by-step reopening of hotels and restaurants, planned by the federal states, is an important signal for exhibitions," Holtmeier added. "The reopening of borders and the resumption of transnational business traffic, too, are crucial for the success of exhibitions in the second half of the year."
Chillventa, the refrigeration and air conditioning industry's leading biennial meeting place, scheduled to take place in Nuremberg from 13-15 October, is under close scrutiny. Earlier this week, the organiser announced an online survey to gauge opinions on the event's viability under coronavirus restrictions.
It is unclear what effect any worldwide travel restrictions in place in the autumn might have on the show's international status and what measures might need to be taken to manage visitor density.
Related stories:
Serious concern over Chillventa 2020 – 4 May 2020
GERMANY: The Chillventa 2020 organiser is facing the possibility that this year's event might not happen or, if it does, it may be more national in content. Read more…