World News
Honeywell to build 1234yf plant at Geismar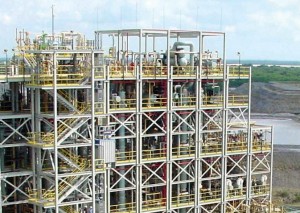 USA: Honeywell is to build a new 1234yf plant at its Geismar, Louisiana facility as part of a $300m investment in the new refrigerant.
The new, high-volume manufacturing plant is expected to be fully operational in 2016. The exact size of the plant will depend on supply agreements that Honeywell is putting in place with major customers.
"A significant portion of European demand for the current automobile refrigerant, HFC-134a, is currently supplied from the US, so our new production plant in Louisiana will mirror this arrangement," commented Andreas Kramvis, president and chief executive officer of Honeywell Performance Materials and Technologies. "However, Honeywell is also looking at the possibility of building a plant in Europe, but this will be driven by demand and the requirements of that market."
HFO-1234yf is being adopted by car manufacturers to comply with the MAC directive in Europe but manufacturers in the US are also adopting the low GWP refrigerant to help comply with CAFE and vehicle greenhouse gas standards, which aim to improve the average fuel economy and reduce greenhouse gas emissions associated with cars and light trucks.
Honeywell's only large production source of 1234yf is currently from its factory in China. Earlier this year, Honeywell announced the launch of packaging operations for the refrigerant in Japan to better serve the market in Asia.