World News
Industry mourns loss of BSRIA expert Brown
UK: Reginald Brown, head of BSRIA's energy and environment team and an expert in his field, has passed away after a short illness.
Joining BSRIA in 1989, Reginald's many consultancy activities included diverse projects on chilled ceilings, thermal performance of heat exchangers and the design of HVAC test facilities.
His recent UK and European work included PV applications, heat pumps, CHP, variable speed pumps, legionella, natural ventilation, industrial air filtration. He also authored many BSRIA guides,  and provided expert input for both Water Regulations and Building Regulations advisory committees. He assisted the HSE on Legionella and authored and contributed to several guidance publications for CIBSE and BESA in the areas of pipework installation, heat pumps and CHP.
A chartered engineer, Reginald was an expert assessor for the Energy Technology List, secretary of the ADJ working party and a past-chairman of the education committee of the European Heat Pump Association. He was also a member of the Microgeneration Working Group on heat pumps and various BSI committees for water in buildings issues.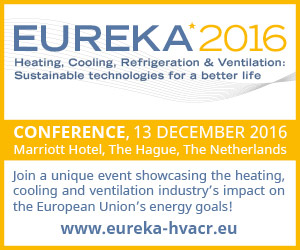 BSRIA chief executive Julia Evans said: "We were very sad to learn of the passing of Reginald who had been with BSRIA for 27 years and our thoughts go out to his family and friends.
"He was not only an enthusiast and expert, but someone who devoted 27 years of his working life to BSRIA. Reginald will be remembered with warmth and genuine affection by his many colleagues, not only at BSRIA, but in the wider engineering community. He was not only known throughout the EU and internationally, but also gave much-valued advice to the young engineer network and students.
"Reginald loved what he did and it was his passion and hobby as much as it was his work. The industry will be a poorer place from his passing."