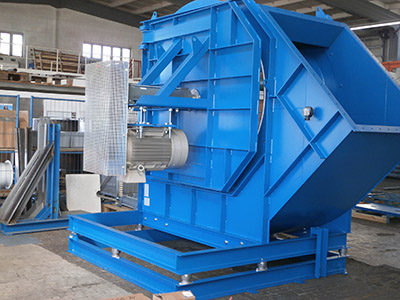 GERMANY: Fan manufacturer Karl Klein Ventilatorenbau GmbH has taken over fellow German fan manufacturer BlueVent Thüringen GmbH. 
The acquisition expands Karl Klein's product range with BlueVent's large industrial and process engineering fans.
"This acquisition is another step in our long-term strategy, to expand skills and capabilities of Karl Klein," said Karl Klein md Manfred Griesinger.
The current BlueVent factory in Eisenberg, which manufactures fans with airflows up to 1,500,000m3/h, will be retained along with the current workforce and there are plans for future expansion.