RWANDA: World leaders, including EU commissioner Arias Cañete and US Secretary of State John Kerry, arrive in Kigali today for talks to phase-down HFCs.
The Montreal Protocol meeting over the next two days is expected to end in a global agreement to phase-down high GWP HFCs.
"We have a golden opportunity to take the first concrete action to deliver on the promises we made in Paris and prevent up to half a degree of warming by the end of the century," commented Arias Cañete, the Energy and Climate Action commissioner. "We must make the most of this unique chance to make a real difference and agree an ambitious HFC phase-down this week."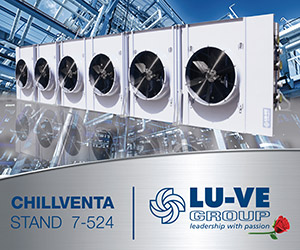 Already operating a phase-down under the F-gas regulations, Europe is said to be pushing for the most ambitious agreement possible.
Arias Cañete is expected to meet with US Secretary of State John Kerry, as well as high-level representatives from the host Rwanda, Brazil, China, the Gulf States, India, Iran and Pakistan. He will also meet with fellow ministers from the High Ambition Coalition – the alliance of developed and developing countries that helped shape the recent climate change agreement in Paris.
Top photo by IISD/ENB Kiara Worth