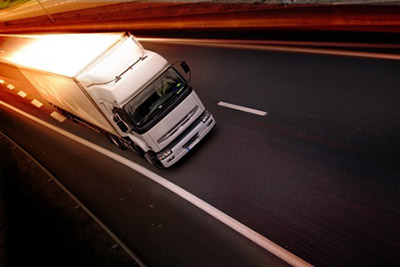 BELGIUM: R452A, the lower GWP refrigerant trialled by Thermo King as an option on its trucks and trailers, will now become the standard choice in Europe.
From January 1, all Thermo King's trailer and self- and vehicle-powered refrigeration units will be available in Europe with the new refrigerant as standard.
"Thermo King is committed to delivering climate friendly temperature control solutions and we've been fulfilling our commitment," said Karin de Bondt, vice president and general manager for truck, trailer and bus at Thermo King in Europe, Middle East and Africa.
"Every new truck and trailer unit will be high performance and feature R452A and, in addition to new units, our customers can opt for this solution in existing systems from our trained and certified technicians who form the industry's most extensive sales and service network."
Starting January 1, Thermo King customers in Europe will be able to order the SLXe trailer units, the self-powered T-Series and UT models for rigid trucks as well as the V-Series of vehicle-powered truck refrigeration systems with R452A refrigerant as the standard option.  
The Cooling Post revealed that Chemours, then DuPont, had been conducting trials on the new refrigerant last year. In September last year Thermo King announced it was to offer R452A as a lower GWP option, a move that was followed by Carrier Transicold in April.
Related stories:
DuPont trials R404A transport "drop-in" – July 21, 2014
USA: DuPont is trialling a new lower GWP refrigerant blend as possible "drop-in" replacement for R404A in transport refrigeration systems. Read more…
Thermo King adopts R404A replacement – September 24, 2014
BELGIUM: Thermo King has adopted DuPont's new R404A replacement refrigerant R452A as a lower GWP option for its transport refrigeration customers. Read more…
Carrier Transicold announces R452A option – April 14, 2015
UK: Carrier Transicold is the latest major transport refrigeration company to offer R452A as an optional alternative to R404A. Read more…