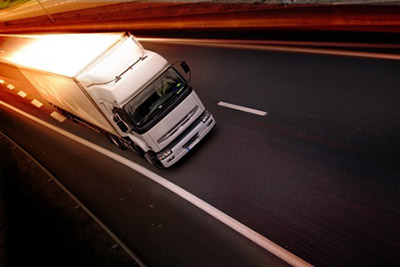 BELGIUM: Thermo King has adopted DuPont's new R404A replacement refrigerant R452A as a lower GWP option for its transport refrigeration customers.
The new refrigerant, announced by the Cooling Post in July, is a non-flammable blend that closely matches the properties and performance of R404A, including a similarly low compressor discharge temperature. It is considered particularly suitable for transport refrigeration where compressor cooling is difficult to manage under a wide range of ambient conditions. It is also suitable for retrofitting existing R404A systems.
With a GWP of 2140, it might not be considered a low GWP gas but at virtually half the GWP of R404A it could have considerable environmental appeal as a drop-in alternative.
From January, Thermo King will offer the new refrigerant in a new line of trailer and self-powered truck units to customers in Europe, the Middle East, and Africa. At the same time, transport customers wishing to transition their existing units, Thermo King will offer replacement service through its dealer network. In 2016, Thermo King will then offer the same benefits with vehicle powered truck products.
"Our intent is to offer operators a choice of how and when to lower their GHG footprint without compromising the efficiency, reliability and overall product performance they expect from Thermo King," said Ray Pittard, president of Thermo King North America, Europe, Middle East and Africa. "We made a significant investment in research and development, testing and the appropriate ATP approvals in order to bring product and service alternatives to market."
Thermo King selected R452A, also known as Opteon XP44, for this alternative line of transport refrigeration products in anticipation of Europe's revised F-gas regulation.
"Since its inception by Thermo King in 1938, the transport refrigeration industry has been using class A1 refrigerants that are safe, non-flammable and have the lowest toxicity," said Pittard. "R452A when used in our products is the safest, most environmentally responsible, and technically and commercially viable solution for transport refrigeration applications. Plus, it has about half the GWP of refrigerants currently used today."
"The new line of Thermo King products offers the same high level of performance as today's portfolio including the same cooling capacity, pull-down and fuel efficiency," said Dwight Gibson, vice president, Thermo King Europe, Middle East and Africa. "In addition, retrofitting current products with the next generation of refrigerant is a compatible solution which means that operators can increase their return on investment of units they already own with – the least amount of rework, lower fuel consumption and emissions, and retaining the residual value of the equipment."
Further reading:
DuPont trials R404A transport "drop-in" – July 21, 2014
USA: DuPont is trialling a new lower GWP refrigerant blend as possible "drop-in" replacement for R404A in transport refrigeration systems. Read more…