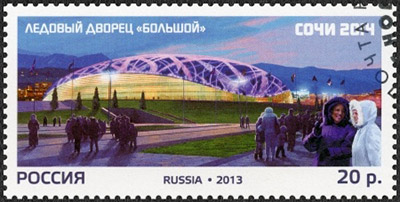 ITALY: The Lu-Ve Group has supplied 22 dry coolers for the impressive Bolshoy Ice Dome, one of the main centres of the Sochi Winter Olympics. 
The structure, situated in the Adler Olympic Park, was inspired by the famous Easter eggs crafted by the jeweller Peter Carl Fabergé for the Tsar of all the Russias. The Bolshoy Ice Dome has a seating capacity of 12,000 and is one of the biggest venues constructed for the Olympics.
Lu-Ve supplied a total of 22 dry coolers – a total of 14MW –  for air conditioning and cooling of the ice rink.
Lu-Ve has previously supplied two 10-fan dry coolers to the other Bolshoy –  the Bolshoy Theatre in Moscow. Lu-Ve equipment for the same application is also installed in the Tchaikovsky Conservatory in Moscow and in the Mariinsky Theatre in Saint Petersburg.
After the Games, the Bolshoy Ice Dome will serve as a sports arena, concert venue and multifunctional facility.